For Audio -
Foobar2000 - a freeware audio player for Windows developed by Piotr Pawlowsk
Several audio formats supported natively: MP1, MP2, MP3, MPC, AAC, WMA, Ogg Vorbis, FLAC / Ogg FLAC, ALAC, WavPack, WAV, AIFF, AU, SND, CD, Speex, andOpus

Customizable user interface layout

Built-in Windows Media streaming

ReplayGain support—both playback and calculation
For Communication -
Skype - an application that provides video chat and voice call services. Users may exchange such digital documents as images, text, video and any others, and may transmit both text and video messages.
Skype allows users to communicate over the Internet by voice using a microphone, by video by using a webcam, as well as with instant messaging.
For TextEditors -
Abiword -

AbiWord was originally started by SourceGear Corporation as the first part of a proposed AbiSuite but was adopted by open source developers after SourceGear changed its business focus and ceased development.
AbiWord supports both basic word processing features such as lists, indents and character formats, and more sophisticated features including tables, styles, page headers and footers, footnotes, templates, multiple views, page columns.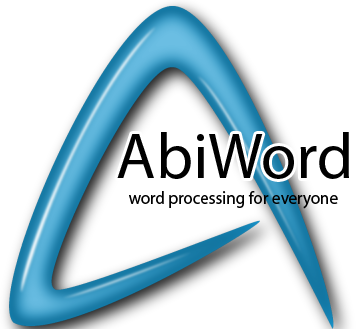 For Web & FTP -
Google Chrome -
Google Chrome is a freeware web browser developed by Google. It used the WebKit layout engine until version 27 and with the exception of its iOS releases,
Google Chrome features a minimalistic user interface, with its user-interface principles later being implemented into other browsers. For example, the merging of the address bar and search bar into the omnibox. Chrome also has a reputation for strong browser performance